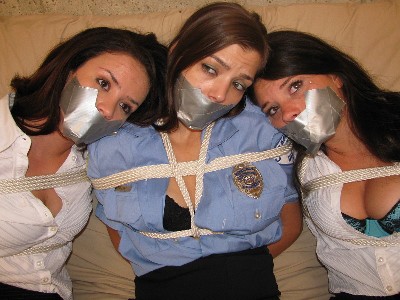 Welcome to Talk To Tracy!
After many requests of what happens behind the scenes, shooting, models, etc... here's your chance.

We are letting you ask questions, see behind the scenes photos, and find out what it's like to model for Ken Scott.
Thank you all for the support throughout our thirteen years.
Check out my new Blog.. Post your comments and requests!!.. Tracy's Blog
Tracy Benson email: tracybenson25@gmail.com
If you want to get my clips click on the banner below!!

Some Important data you have been dying to know:
My profile:
Birthday: 05-11-84
Age: 25
Sign: Taurus

Favorite Bondage Position: Hogtie - what else is there?? But I also love to do full body tape ties, the more tape the better!!!

Favorite Gag: Ball Gag

I'm always up for a custom. Just email your ideas to Ken Scott at aes@aesproductions.com

Here's some more pics for your to enjoy!.. Check back often as I will try
and update as much as possible!